News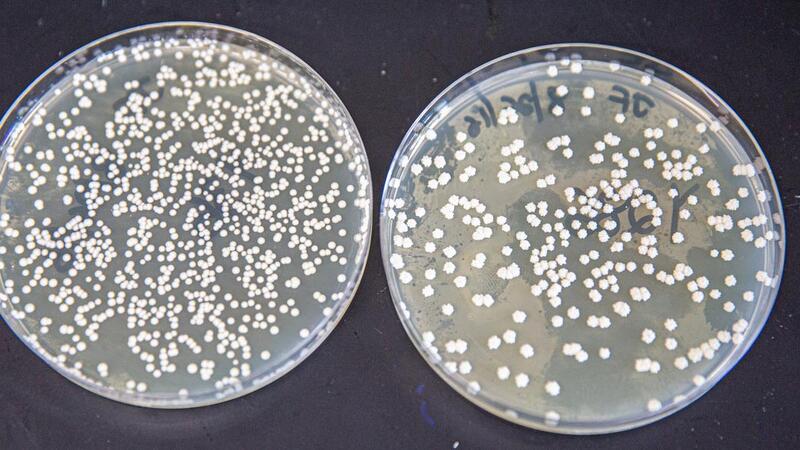 Efficient biomass conversion
Some microbes are skilled at turning plants into biofuels and useful chemicals.
At the front of her classroom, Rhonda Knapp holds up beakers full of decomposing biomass, explaining how enzymes are working to break down the material.
MADISON – The March issue of BioEnergy Research exclusively focuses on the U.S. Department of Energy-funded Great Lakes Bioenergy Research Center (GLBRC) and bioenergy research topics ranging from arthropods to cell walls to hydrogen and enzyme improvement.