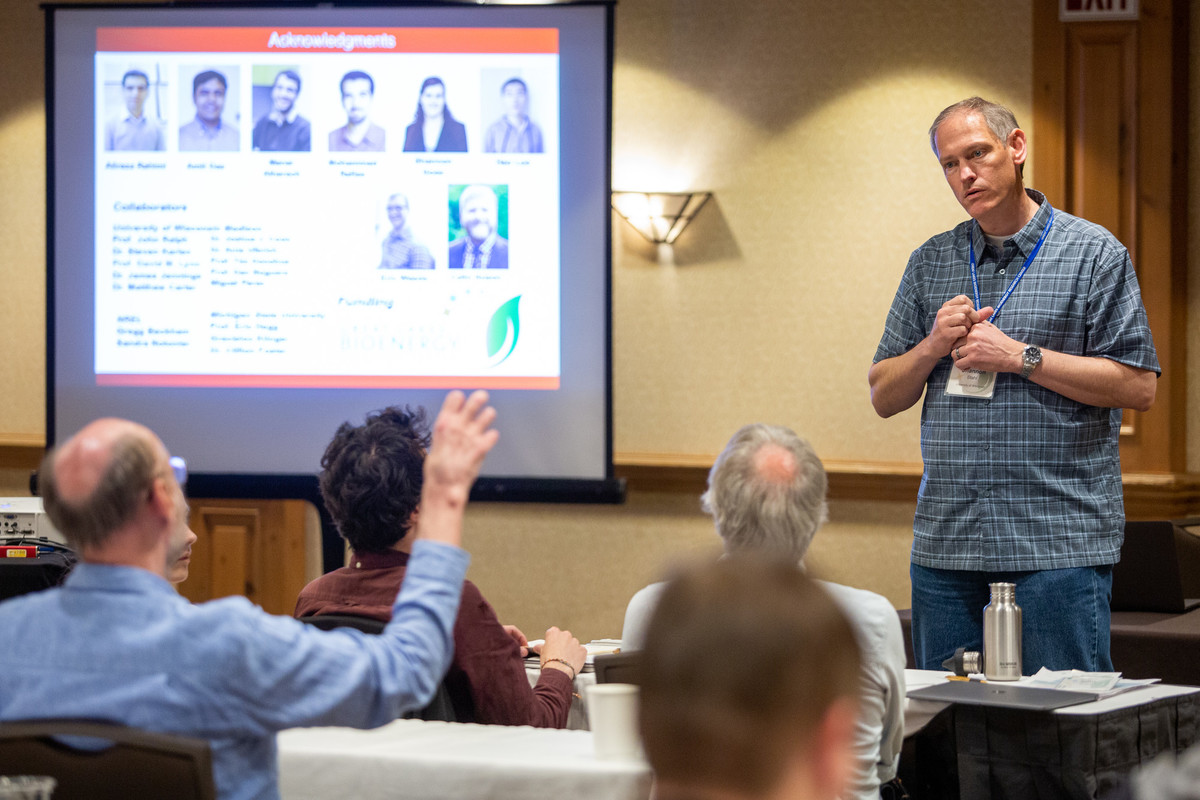 Great Lakes Bioenergy Research Center scientist Shannon Stahl is one of two University of Wisconsin–Madison faculty elected to the prestigious National Academy of Sciences, one of the highest honors a scientist can receive.
A professor in the Department of Chemistry, Stahl is a co-investigator with GLBRC and an investigator with the Wisconsin Energy Institute. His research focuses on the field of catalysis, the process of speeding up a chemical reaction by adding a substance – or catalyst – that is unchanged by the reaction.
Advances in catalysis research are key to addressing major social challenges like identifying sustainable energy sources, minimizing the generation and use of hazardous substances, and reducing human contribution to climate change.
Stahl has published more than 270 papers and been awarded 20 patents. His innovative approach has made it simpler to make changes to chemicals, and he has collaborated with industry to extend these methods to pharmaceutical manufacturing.
He received a Presidential Green Chemistry Challenge Award from the U.S. Environmental Protection Agency and earned the 2020 ACS Catalysis lectureship from the American Chemical Society.
Stahl and Jo Handelsman, professor and director of the Wisconsin Institute for Discovery, were among 120 scientists elected this year in recognition of their achievements and ongoing research, according to this week's announcement from the academy.
The private, non-profit society of distinguished scholars established by Congress in 1863, the National Academy of Sciences is charged with providing independent, objective advice to the nation on matters related to science and technology. Scientists are elected by their peers to membership in the NAS for outstanding contributions to research.
Sustainable Biomass Conversion