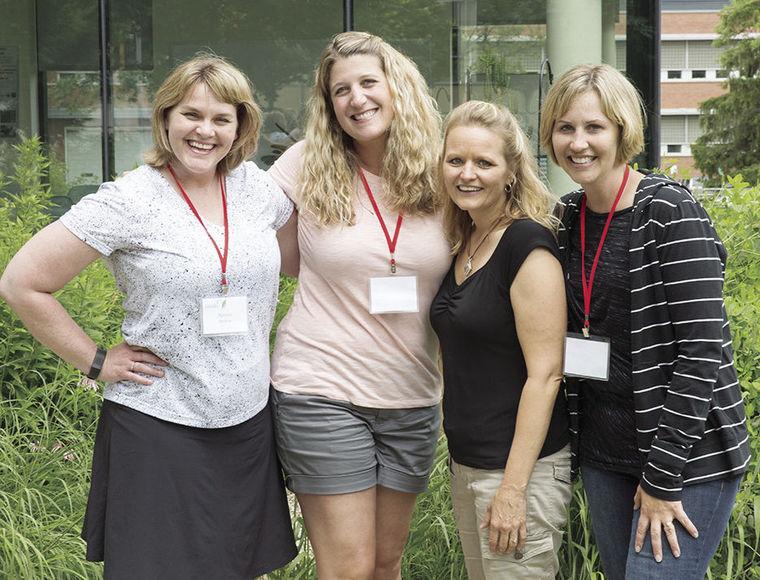 Four Waunakee Intermediate School teachers recently attended the Bioenergy Institute for Educators, a teacher workshop hosted by the Great Lakes Bioenergy Research Center at UW-Madison's Wisconsin Energy Institute.
The teachers were Amy Frank, Aimee Spahos, Stacey Starin, and Tammy Miller.
Held from June 26-30, the Bioenergy Institute for Educators is a five-day professional development program offering teachers the opportunity to learn about the latest developments in bioenergy research and to discover practical tools and materials for teaching students the fundamentals of energy and sustainable energy systems.