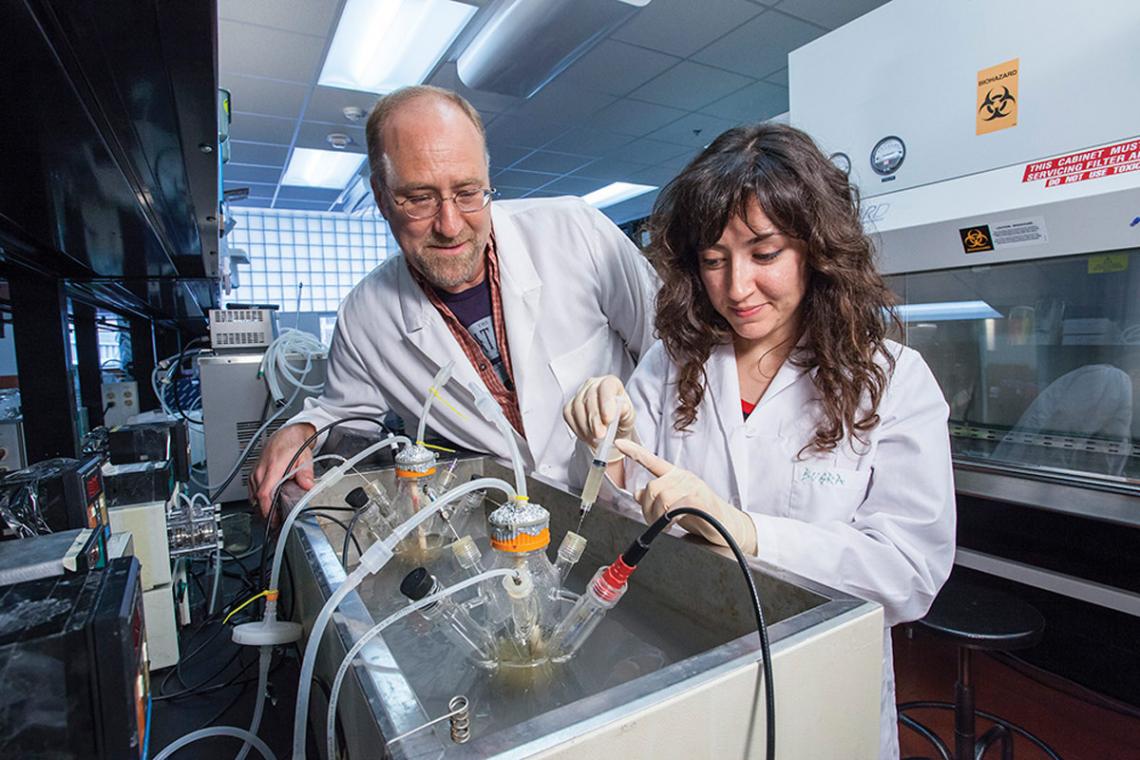 Wolfgang Hoffman
When Jim Steele thinks back over the last seven years, from the early research on biofuels, followed by a dream of moving Lactic Solutions LLC technology to the marketplace, and now the acquisition of the company by Lallemand Biofuels & Distilled Spirits (a unit of Lallemand Inc.) last month, he is thankful for the network of UW–Madison entrepreneurial experts.
"UW-Madison is unique, according to my colleagues at other universities," says Steele, co-founder and CEO of Lactic Solutions and UW–Madison Winder-Bascom Professor of food science. "UW–Madison may be ahead of its peers in providing support to entrepreneurial faculty and staff. However, most faculty and staff, including us in the early years, are not aware of the resources available to them."
Steele's advice for anyone else at UW–Madison with an idea for a product or interested in commercializing a discovery, is to get plugged into the university's entrepreneurship pipeline early and take advantage of the tools available for turning those ideas into commercially viable solutions.
Efficient biomass conversion