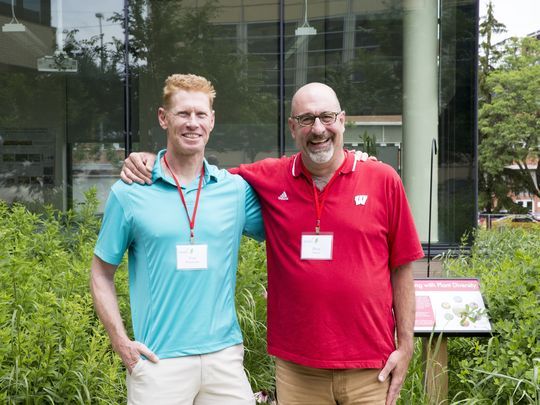 Appleton East High School teacher Tom Wanamaker and Kimberly High School teacher Dean Simon recently attended the Bioenergy Institute for Educators, a teacher workshop, hosted by the Great Lakes Bioenergy Research Center at UW-Madison's Wisconsin Energy Institute.
The workshop is a five-day professional development program offering interested teachers the opportunity to learn about the latest developments in bioenergy research and to discover practical tools and materials for teaching students the fundamentals of energy and sustainable energy systems.
During the institute, Wanamaker and Simon toured UW-Madison labs and field sites dedicated to developing cellulosic biofuels — biofuels derived from non-food crops such as switchgrass — and worked with 18 other teachers to develop new classroom projects on key bioenergy concepts.